As homeowners, you want to create a welcoming and comfortable atmosphere for your guests. An excellent way to do that is by creating a stunning powder room that will impress anyone who visits. Not only does a beautiful powder room add value to your home, but it also makes a lasting impression on your guests.
In this guide, we'll provide all the tips and tricks you need to create a stunning powder room for your guests when embarking on a bathroom remodeling project. From choosing suitable materials and how to maximize your space with the right layout, we'll cover everything you need to know. If you are adding to your home to achieve your powder room, you'll also want to keep reading for those tips!
Start with the Layout
Most powder rooms are about 4′ X 10′ feet with a toilet, sink, and sometimes a cabinet. You can create more space by making sacrifices elsewhere, such as using a pedestal sink instead of a cabinet base or using space in adjacent rooms. Despite the limited space, a powder room requires several mechanicals such as drain and water supply lines, ventilation, and specific fixtures like a toilet and sink, which are not flexible in size.
A professional bathroom remodeler can analyze the room's dimensions and mechanical requirements to create a floor plan that optimizes the available space. The layout of your guest bathroom significantly impacts its functionality and accessibility. It's essential to ensure that your bathroom layout is easy to navigate, as a cluttered layout can be disorienting and make it challenging to move around the bathroom.
Therefore, creating a simple design that allows for free movement is essential. The layout of your guest bathroom can also have an aesthetic appeal that adds to the overall ambiance of the space.
Opt for Memorable Features
If you prefer a more understated elegance, consider using antique brass sconces, fixtures, mirrors, and accessories instead of silver accents. This look pairs well with dark walls and creates a warm contrast between light and dark. Antique brass is also a popular design trend at the moment. In a compact powder room, a mirror can be a striking centerpiece in your design. It can also help to amplify natural light and define your design style.
Set the Tone with Lighting
You want to ensure your powder room is well-lit but not too bright. The proper lighting can make all the difference in creating a stunning powder room. Soft, warm lighting creates a relaxing atmosphere that your guests will love.
Ensure the illumination is bright enough for your guests to navigate the room while providing a relaxing atmosphere. Consider adding a statement light fixture like a chandelier or pendant light to add style to your powder room. You can also use sconces on either side of the mirror for a classic look.
Update Your Fixtures
When remodeling, it's a great time to replace your faucet, towel bars, and toilet paper holder with new ones that match your decor. A daring powder room design calls for fixtures that complement its unique style. Opt for ornate or unconventional faucet handles, and cabinet pulls to add a touch of whimsy. Choose striking fixtures, such as bejeweled cabinet pulls that match your jewel-toned walls.
Choose Appropriate Flooring
You want to choose flooring that is durable and easy to clean. Powder rooms are considered wet areas, so ceramic, porcelain, or natural stone tile flooring is typically used to withstand moisture and high traffic. If you're looking for a more budget-friendly option, vinyl or laminate flooring can also work well.
Choose flooring with plenty of visual interest if you want to create a bold powder room. To make a splash, select a vibrant or intricately patterned tile. You can make a statement using materials such as painted cement tiles or imported ceramics with exotic designs.
Consider a classic black-and-white checkerboard tile pattern, or create a unique design using square or octagonal tiles. Alternatively, you could opt for a tile floor in a non-neutral single color. The key is to ensure that the flooring is memorable and reflects the statement you want to make in the room.
Get Creative with your Sink Selection
In most cases, the vanity serves as the focal point of the powder room. Opt for a vanity that stands out to create bold and cohesive decor. Consider a high-end cabinet made of dark polished wood for a sophisticated look or a salvaged table for a shabby chic vibe.
Combining a natural wood open vanity with exposed plumbing and an elegant sink can complete the aesthetic. Alternatively, you could use an ultra-modern chrome wash basin for a sleek touch. To make your powder room unique, consider a pedestal sink or floating vanity mounted on the wall instead of legs. This will add a modern touch and make a statement in your space.
Triangular toilet tanks are now available, which are perfect for small spaces. If a toilet needs to be placed in a corner, a narrower tank allows it to fit closer to the wall. Recessing the toilet tank into the wall between the studs can also free up space in a small powder room.
Don't Forget Storage
Storage is a crucial aspect of any bathroom. Consider installing or removing cabinets, attaching shelves or hooks to the wall, or adding a wall-mounted shelf above the door or shower wall. Use wicker baskets to store guest towels or add decorative labels to identify where guests can find extra soap, toothbrushes, etc.
Embrace Color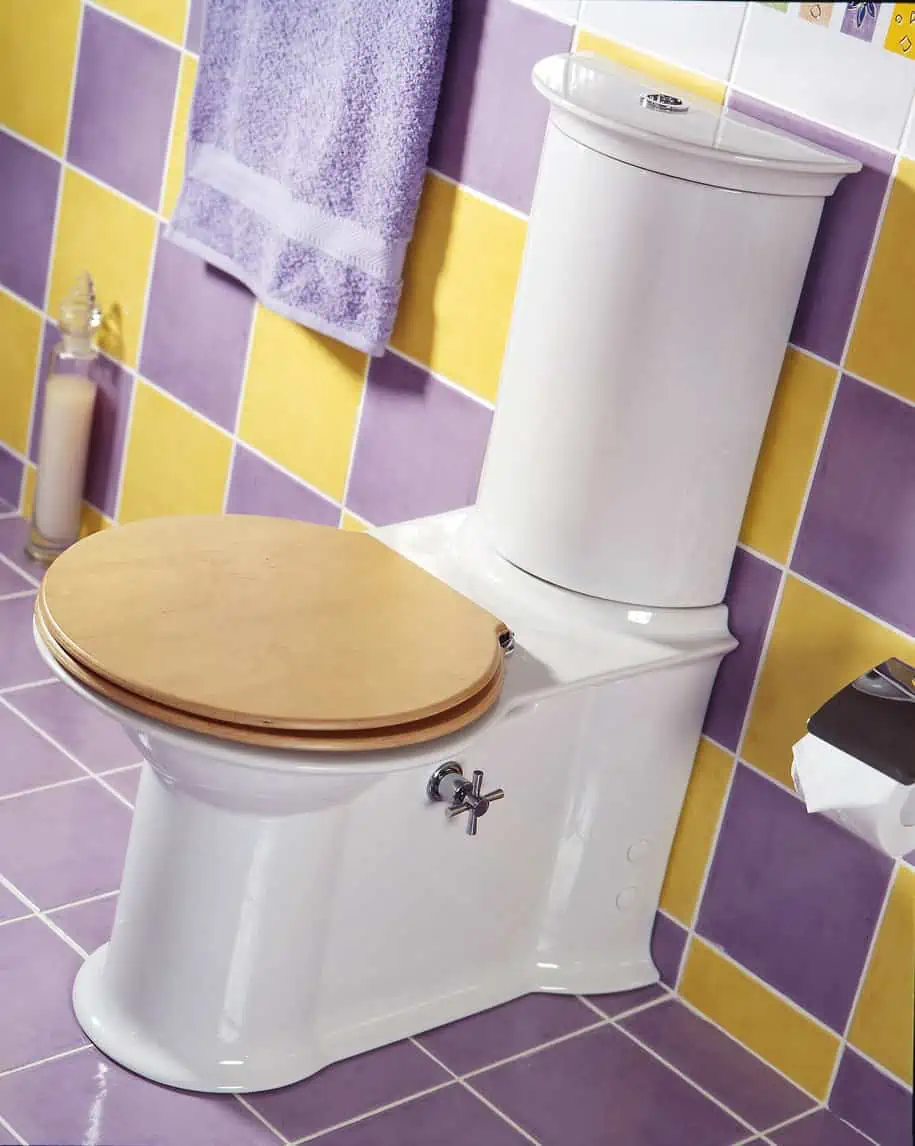 The first step in creating a stunning powder room is choosing the right colors. You want to choose colors that will create a welcoming and relaxing atmosphere. Neutral colors like beige, gray, and white are always safe choices. They make a timeless look that will always be in style.
Alternatively, dark, rich hues can make a dramatic statement. Experiment with trendy shades like navy, indigo, charcoal, or black paint or wallpaper. For added luxury, combine a dark wall color with small hexagonal floor tiles in black, gray grout, and silver accents.
If you want to add a pop of color to your powder room, consider adding an accent wall or colorful accessories. You can also add some texture to the walls using wallpaper, textured paint, or wainscoting.
Powder Room Addition
A half-bath, also called a powder room, has a toilet and sink and is often located on the main floor near the home's living area. If you don't have one and wish you did, there are various ways to add a half bath to your existing floor plan, depending on your home's layout. If you plan to add a powder room to an older home, look for a location near the main floor entertaining areas, such as a recessed area beneath a staircase, a large coat closet near the entrance, or a carved-out space in the garage.
When deciding where to locate your half-bath, consider the placement of plumbing, as placing the powder room near existing plumbing lines can save you money. If you need to install new plumbing and vent lines, it can significantly increase the cost. Small spaces also require careful door placement, size, and swing consideration. A pocket door can be a great option as it takes no floor space to open.
Ken Spears Construction Can Help You Create the Perfect Powder Room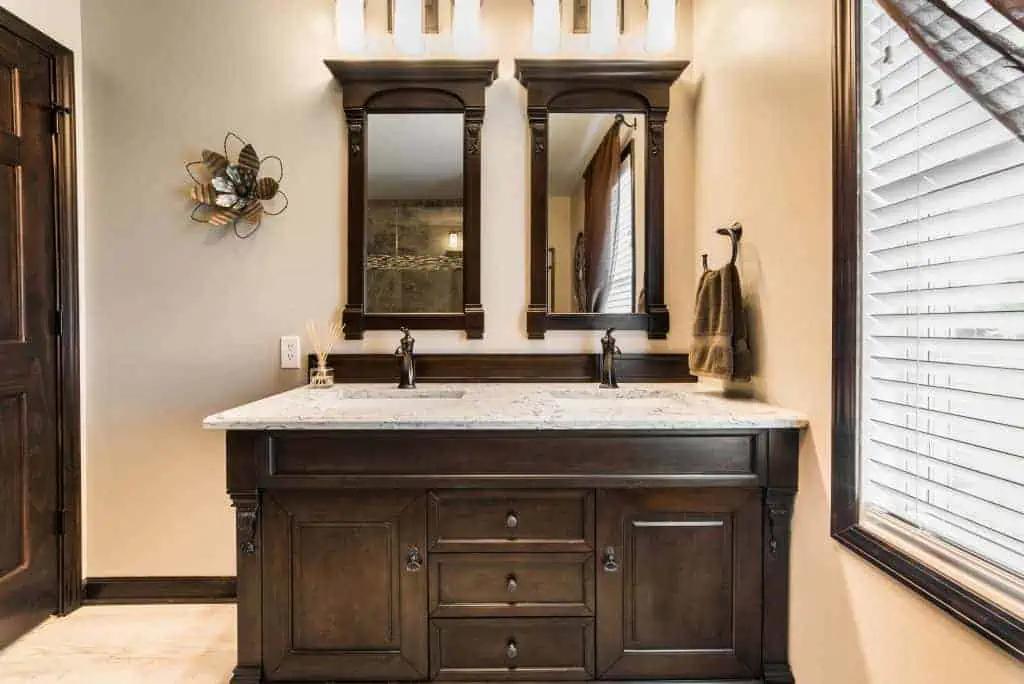 Creating a stunning powder room for your guests doesn't have to be complicated. If you're considering adding a powder room or renovating your current one, look no further than Ken Spears Construction! By choosing the right colors, maximizing your space, adding the right lighting, accessorizing, updating your fixtures, and choosing the right flooring, you can create a beautiful space that your guests will love.
Our team of experts is dedicated to helping you achieve your bathroom remodeling goals from start to finish. Schedule your complimentary in-home consultation with Ken Spears Construction today! And be sure to check out our portfolio of completed bathroom remodeling projects for inspiration and our remodeling blog for tips and ideas. Let's work together to create a stunning powder room for your home!