Frequently Asked Questions About Home Remodeling
When you want to remodel your home, questions and uncertainty about what to expect can help you decide the next step. We at Ken Spears Construction have clear and understandable answers. Because we want our customers to be fully informed, we've assembled a list of questions 
Do you offer a free consultation?
We offer a complimentary home remodeling consultation for our clients in Sycamore, Aurora, Geneva, Batavia, and DeKalb. 
What happens during a consultation?
The consultation appointment will be conducted on-site and provide us the opportunity to understand your project better. We will discover how you use your home, features you like, and challenges with the current space. We will also get a better idea of your budget. Feel free to share your thoughts.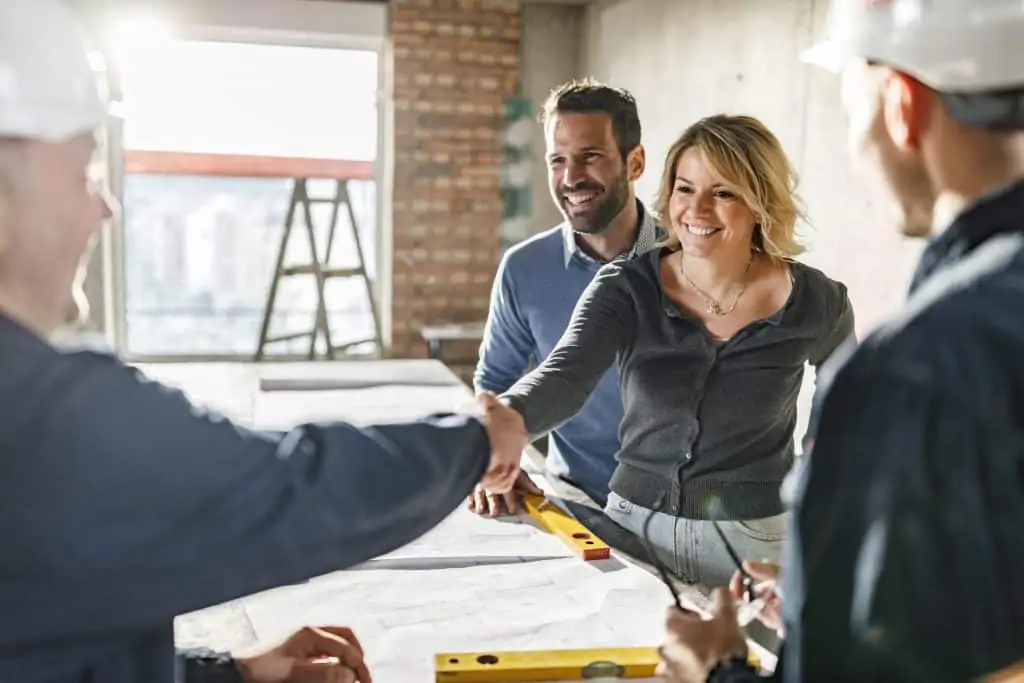 How long will my remodeling project take to complete?
At the time of your consultation, we will discuss your timeline and its time to complete your project. The duration of your project will depend on the scope of work, and approximate start and completion dates will be in your contract. To move swiftly as possible during your project, you must be available to make decisions about selections. We also need to have access to your home during remodeling working hours. We stay focused on your project until its completion. 
How much will my remodeling project cost?
Project costs vary depending on your specific needs and budget. During the consultation, we will get a better understanding of both. We will provide you with the information you need to make the right decision for you and your family. 
Do you use subcontractors?
Yes, we use subcontractors as part of our team. We thoroughly vet each subcontractor, most of whom have worked with us for several years, and we depend on their expertise. Our team never compromises on consistency or quality. 
Who will make up my remodeling team?
Your on-site remodeling team consists of a Project Manager that is your day-to-day contact. You will meet your PM during the preconstruction meeting. Also included in the team are subcontractors and in-house staff. Your Client Consultant and Design Team are working for you behind the scenes and are always available.  
How messy will my house be during the remodeling project?
While the construction process can get messy, dirty, and dusty, we at Ken Spears Construction take care to protect your property and clean up your work site each day. We also use BuildClean technology, a dust control system that minimizes the movement of dust in your home.
What is the remodeling process? What should I expect?
We start with your consultation. We discuss your needs, and how you use the area we will be remodeling during this appointment. We also get a better understanding of your vision and your budget.
Next, we start the construction design process. This process will entail using 3D models of your home to design your home based on your input. We will then revisit the budget and review the plans.
You will make your selections next, and we will help you determine the best materials for your project. We will then work to fit your project into the budget and present you with an exact quote. We then finalize and review your project, recap the suggestions from our team, and address potential challenges.
The remodeling work will begin, and you will have a start and completion date. Throughout the process, we will communicate with you and provide regular updates. At the culmination of your project, we will do a final walkthrough with you and make any corrections. We will present you with a two-year service warranty. You can learn more about our remodeling process here.
What areas do you serve?
Ken Spears Construction proudly serves DeKalb and Kane Counties, including Aurora, Batavia, DeKalb, Geneva, and Sycamore. 
What remodeling services do you provide?
We offer:
Bathroom remodels and additions

Kitchen updates and additions

Room additions

Deck and porch remodel and additions

Window replacement

Basement renovations

Whole-home remodeling 
What is the best time of the year to begin my remodeling project? 
Remodeling can be performed any time of year, depending on the project. Interior spaces are not subject to weather conditions. We can discuss your specific project during your consultation and help you decide the best time to begin your remodeling project. 
Do I need to handle the permits for my remodeling project?
Ken Spears Construction will handle all of the required construction permits. 
Why should I choose Ken Spears Construction for my remodeling project?
Ken Spears Construction has been in business for over four decades. We began as a small remodeling business in 1975 and are proud to serve Northern Illinois. We specialize in various remodeling services, including bathroom, kitchen, basements, room additions, and whole-home remodeling. Our work teams are qualified, and we use only high-quality materials. We are fully insured, including workers' compensation and liability insurance.
We have been awarded the Guild Master Award eight times. This honor is presented to celebrate service excellence to home builders, remodelers, and home service professionals. We are also a member of the National Association of the Remodeling Industry, the DeKalb and Sycamore Chambers of Commerce, and NIU Athletics. 
Can you provide me with references? 
Yes, we would be happy to provide references. You are also welcome to visit our client reviews page and browse our completed home remodeling projects portfolio.
We invite you to contact Ken Spears Construction at 815-756-9779 with any other questions you may have.