Welcome to Ken Spears Construction, your premier choice for remodeling services in DeKalb County, Illinois
Whether you're looking to remodel your home, upgrade your office space, or enhance the aesthetics of a commercial property, we have the expertise to bring your vision to life. In addition to our remodeling experts, we are proud of our experienced team of interior designers, committed to transforming your space into a visually stunning and functional environment that exceeds your expectations.
At Ken Spears Construction, exceptional interior design begins with understanding our client's needs, preferences, and lifestyles. Our team considers the architectural elements, lighting, color schemes, and furniture layouts to create a cohesive and harmonious space.
We collaborate closely with you to create a personalized design plan that aligns with your unique style and goals.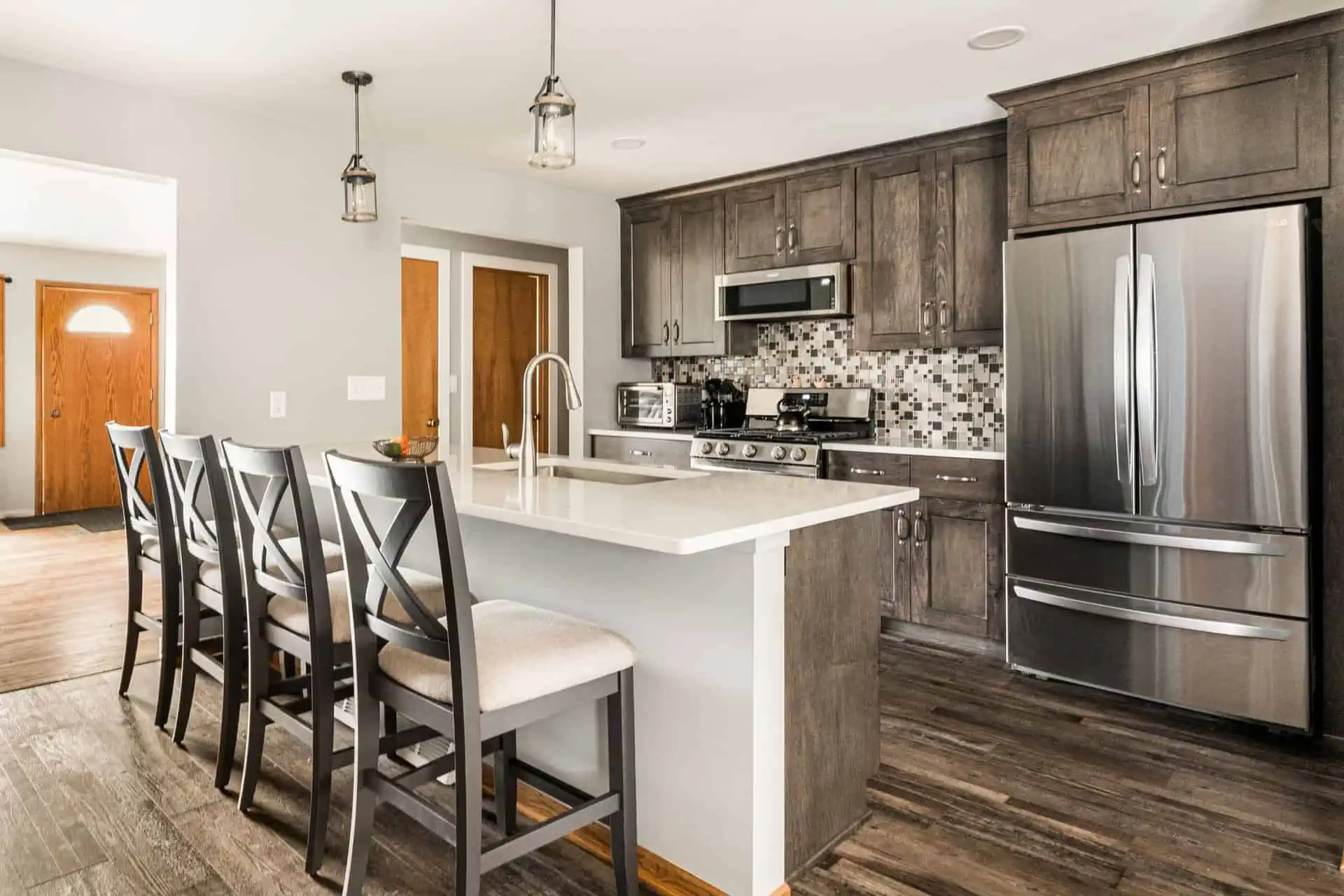 Residential Interior Design
Our residential interior design services are tailored to create beautiful living spaces that reflect your taste and enhance your quality of life. Whether you're seeking a complete home makeover or a room-specific design, our team will guide you through the process from concept to completion, ensuring a seamless and enjoyable experience.
We create an efficient and aesthetically pleasing environment by strategically arranging furniture, fixtures, and equipment. Our expertise in space planning allows us to optimize the functionality and flow of your space. We carefully analyze the available area and provide innovative solutions to use every square foot best.
Custom Millwork and Cabinetry
Our skilled artisans create custom millwork and cabinetry that add a touch of elegance and functionality to your space. Whether you need bespoke built-in shelves, entertainment units, or kitchen cabinets, our team combines creativity and precision to deliver exceptional artisanship that transforms your space into a work of art.
With our extensive knowledge of materials, finishes, and textures, we assist you in selecting high-quality products that elevate the look and feel of your space. From flooring options to wall coverings, countertops, and cabinetry, we help you make informed decisions that align with your design vision, budget, and durability requirements.
Choosing the right colors is crucial in setting the mood and creating a cohesive design. Our color consultation service helps you select the perfect palette for your space, considering lighting, room size, and desired ambiance. Whether you prefer bold and vibrant hues or calming neutrals, our team will guide you in making informed color choices that harmonize with your overall design.
Why Choose Ken Spears Construction?
We believe in creating designs that reflect your personality and meet your needs. Our personalized approach ensures your space is unique and customized to your preferences.
We believe in transparent and open communication with our clients. We involve you in every step of the design process, ensuring that your vision is brought to life.
With our range of interior design services, we provide comprehensive solutions to transform your space. From initial design concepts to material selection, construction, and installation, we manage every aspect of the project.