KEN SPEARS CONSTRUCTION SCHOLARSHIP
Benefiting DeKalb High School Seniors for over 30 years
Ken Spears Construction is committed to serving our community. Our most significant commitment is to youth through various youth organizations as well as an annual scholarship for Indian Creek High School students. Beginning in 1987, Ken Spears is dedicated to helping students at Indian Creek High School reach their potential. This memorial scholarship has benefited dozens of students throughout the years, and we are proud to watch our scholarship recipients thrive as they continue their education.
2020
Thomas Wheeler
Thomas is the newest recipient of the Ken Spears Construction, Inc. scholarship. He was awarded for his studies at the University of Illinois. Thomas plans to study architecture.
2019
Ray Ragan
Ray is the newest recipient of the Ken Spears Construction, Inc. Scholarship. Ray is heading to Kishwaukee College and will be a member of their baseball team. Congratulations, Ray!
2018
Sarah Diehl
Sarah was the 2018 recipient for the Ken Spears Construction, Inc. Scholarship. Sarah is currently attending the University of Wisconsin-Platteville majoring in Education.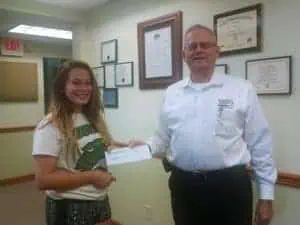 2017
Lizzy Cursio
Lizzy is currently enrolled at Kishwaukee College. her plan is to become a physical therapist. Lizzy is part of the Kougar softball team. Congratulations, Lizzy!
2016
Drew Headley
Drew attends Aurora University. majoring in Finance.
2015
Jake Wiessler
Jake was the 2015 recipient of the Ken Spears Construction, Inc. scholarship.
2014
Savannah Williams
Savannah attended Illinois State University, majoring in Interior and Environmental Design.
2013
Ariel Russell
Ariel has attended Northern Illinois University and enrolled in the Physical Therapy program.
2012
Kristen Westbrook
Kristen pursued an Athletic Training program at Aurora University.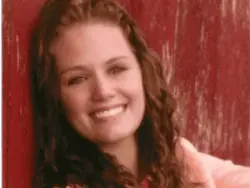 2011
Hannah Bialas
Hannah attended Kishwaukee College and obtained a degree in Agriculture Education.
Ken Spears Construction is not only concerned with creating beautiful and functional spaces for clients, but we also find it essential to give back to our community. Our Ken Spears Construction Scholarship has helped Indian Creek High School seniors for over three decades to achieve their educational goals. We also support WNIU and WNIJ, helping to bring music and news to our community and NIU athletics. We invite you to learn more about Ken Spears Construction's Community Involvement.