Serving DeKalb, Aurora, Batavia, Geneva, & Sycamore
Improve the outside of your home
Our long history of remodeling, knowledge of building science, and familiarity with various building products provide us with insights to work with you to match the best product with your project. Homes are as unique on the outside as they are on the inside.
By remodeling the exterior of your DeKalb home, you will enhance the curb appeal, improve the energy-efficiency, and add value to your home. Whether you're replacing your windows or doors, creating a new opening to add more natural light into your home, or adding a new screened-in porch to expand your outdoor living space in Geneva or Batavia, we can help! Some of the exterior projects that our team can complete include:
Window Replacement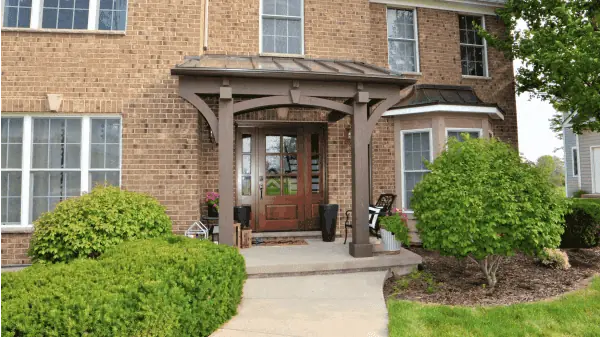 Adding or replacing your windows and doors can improve the energy-efficiency, prevent mold from entering your home, and help to lower your monthly utility bills. Some Aurora homeowners also choose to replace their doors or windows for aesthetic reasons. Window or door replacements can be a relatively low-cost way to improve your home's curb appeal or even update your home's style. If your windows are hard to open or don't open at all, it may be time for a window replacement. Or if you see visible damage or feel a draft in colder months.
Why Should I Replace My Windows? 
Increase energy efficiency and lower energy costs
Reduce condensation or hot spots
Hard to open, broken, or stuck windows
Increase home value
Boost curb appeal
Screened-In Porches and Sunrooms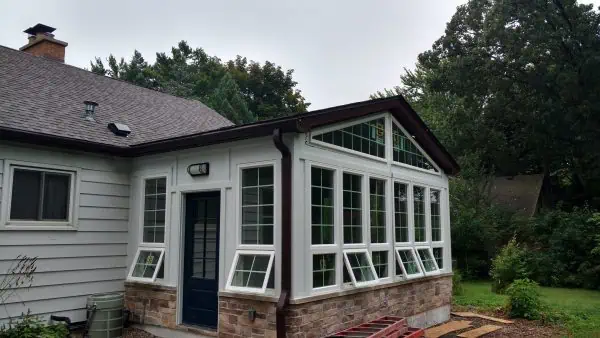 Screened-in porches and sunroom additions are functional spaces with abundant natural light and easy access to the outdoors. They give you the flexibility to use the space for entertaining, relaxing, and enjoying meals. By adding a screened-in porch or sunroom to your DeKalb home, you'll be able to expand your outdoor living space, prevent insects and poor weather conditions from ruining your enjoyment of the outdoors, and enhance your home's exterior.
Three Season Rooms vs. Four Season Rooms
If you're looking for a sunroom addition that you'll be able to use from spring through fall, a three-season room would be ideal. Three-season rooms are not designed to be heated or cooled and lack the insulation needed during cold winter weather. If you want a sunroom addition that you can enjoy year-round, a four-season room is a way to go. They can be heated and cooled to have a fully functional room every day of the year.
"I decided to employ Ken Spears Construction for the construction of a front entry overhang. Ken Spears Construction has been a name in the industry in our area with a reputation of performing quality work. Greg Spears took the time to put together a couple of computer generated renditions of an idea my wife had for the look of our new addition. Greg not only wanted the look to be functional in keeping the elements off our front stoop, he wanted to design a look that would compliment the curb appeal of the original construction."
M.A.M.
Genoa, IL
Deck Additions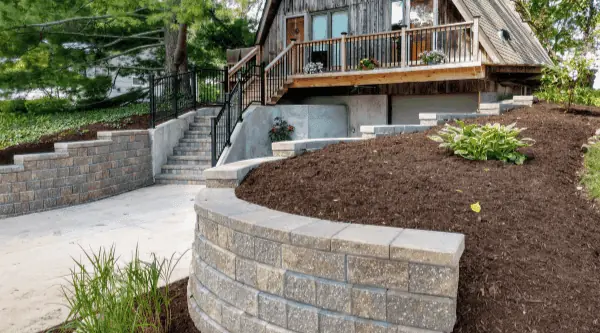 There is nothing quite like relaxing on a deck during the warm months. Building a deck will allow you to increase your outdoor living space, create the perfect spot to enjoy barbecues and outdoor gatherings with family and friends, and enhance the value of your home. Whether you have an existing deck structure that needs to be upgraded or plans on building a brand new space, there is no denying the valuable benefits that come with a deck addition. Get creative with special features like misting systems, built-in storage, custom seating, and post heaters. The possibilities are endless! Check out our design ideas for your deck remodel in the Fox Valley in our blog '4 Deck Designs to Get You Excited for Spring'.
Addition or Replacement of Siding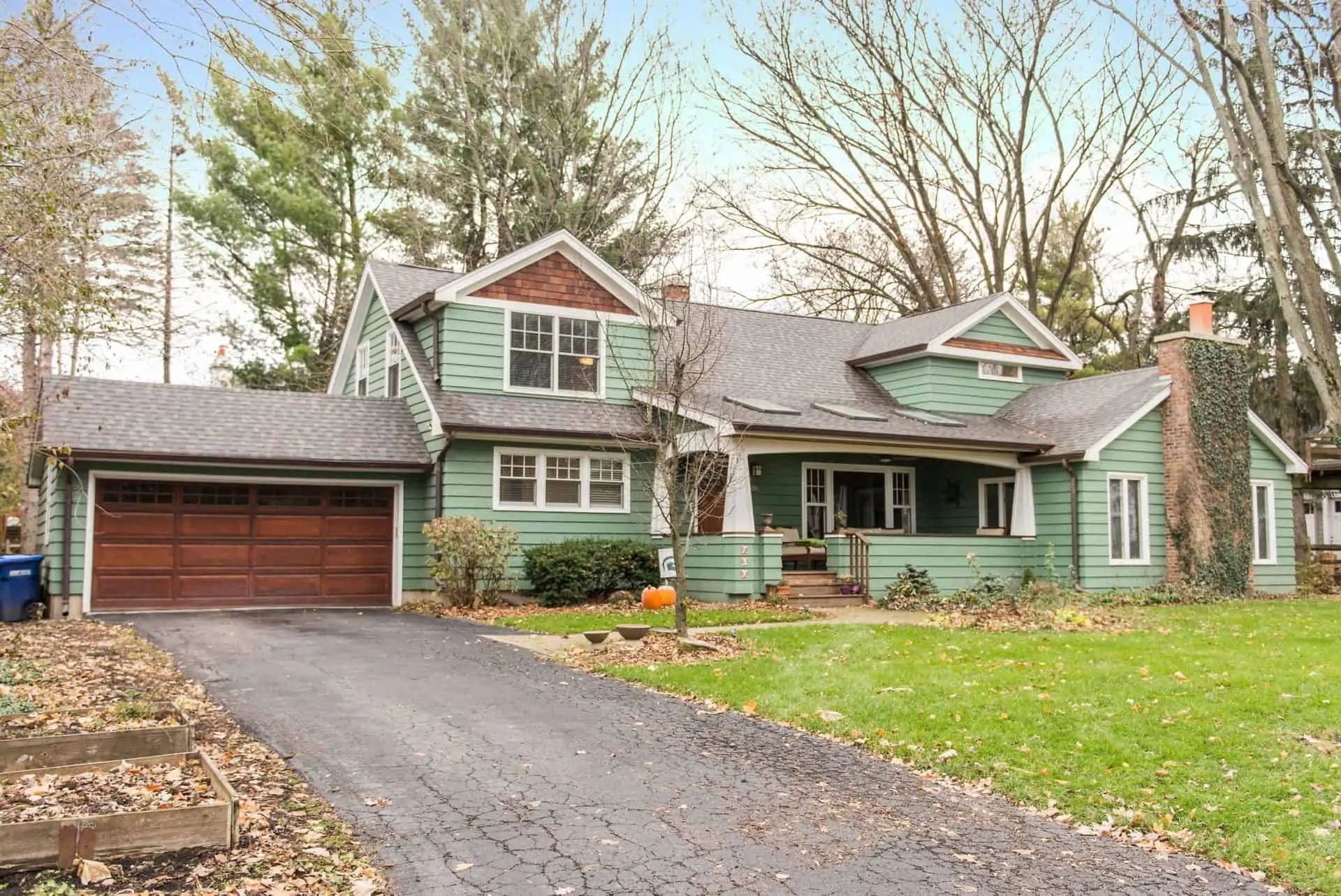 Siding is essential to the integrity of your home's structure, so it is important to make sure your siding is in good shape. Replacing or adding new siding can increase the efficiency of your home's insulation, increase your home's value, and help reduce home maintenance and repair bills from deterioration. It also allows you to give your DeKalb home a fresh, new look!
There are many different types of siding to choose from, including vinyl, fiber cement (HardiePlank), brick and stone veneer, and cedar. You'll want to consider the durability, cost, and style of each before making your decision. Our experienced team can help you select the perfect siding to complement the rest of your home.
Roof Replacement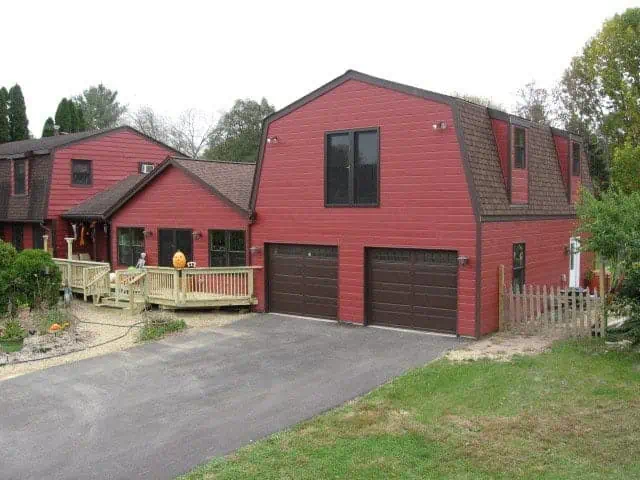 Replacing your roof can improve your home's energy efficiency and curb appeal. It can also help eliminate costly roof repairs, prevent mold and mildew from growing throughout your home, and lower your monthly utility bills.
How Do You Know When It's Time to Replace Your Roof?
Age: How old is your roof? If your roof is around 15-20 years old, it may be time to have it replaced. Replacing your roof will prevent issues like rotted roof framing and leaks that could damage your home and belongings.
Materials: What kind of material is your roof made out of? Some materials like slate and premium asphalt shingles provide a much longer life span than typical ones.
Harsh Weather: Poor weather conditions can wreak havoc on your roof. If you've experienced severe storms in your DeKalb home, you may have missing shingles or damage to the roof's structure. You'll want to address these issues as soon as possible as they could lead to the growth of mold and mildew in your home.
Moisture From Water Damage: Have you noticed any brown spots on your ceiling, peeling paint, or the presence of mold? If you see these signs of water damage, it is time to replace your roof. Don't wait to replace it, as you could be exposed to severe damage and health problems down the road.
Garage Door Replacement
Having your garage doors replaced will not only enhance your home's curb appeal but will also increase the value, reduce the amount of maintenance needed, and will improve the security and utility in your garage.
Why Should You Replace Your Garage Door?
Increased Security: By replacing your garage door, you can increase the security in your garage. Unfortunately, an old garage door isn't going to be able to protect your property from theft.
Energy Efficiency: By adding a new insulated garage door, you can significantly lower your heating and cooling bills.
Noise Reduction: Don't allow street noise to penetrate your home through your garage! An old garage door allows a lot of noise and makes a lot of noise as it operates.
Improve Home's Curb Appeal: Garage doors come in a wide variety of styles, colors, and materials. You can add some curb appeal to your home with a beautiful new garage door.
Worn-Out Springs: Your garage door has springs that can wear down over time. You can prevent a potential spring break by having your garage doors inspected.
If you've been thinking about remodeling the exterior of your home, we can help! Our experienced team has remodeled several home exteriors across DeKalb, Geneva, Batavia, Aurora, and Sycamore.