If the past year has taught us anything, it's how integral outdoor spaces are to achieving a desirable quality of life. It's even better when you don't have to travel far to enjoy the benefits of fresh air and sunshine.
With spring underway, now is the perfect time to start exploring how to upgrade your exterior living features on your property, or potentially add new ones. If you tackle the project now, you'll be able to revel in the pleasure of your new outdoor spaces in Northern Illinois all summer long.
How Do I Spruce Up My Outdoor Space?
As you explore different exterior remodeling projects to undertake, there are several factors to consider, including the size and condition of your property, your timeline and your budget. It's also important to zero in on your own lifestyle needs and personal habits. A basketball hoop or garden can be a nice touch, but does your family actually enjoy spending time tending to plants or playing ball? You want to make sure the project results in the unique outdoor living you desire and will actually use.
Additionally, it's worth thinking about the return on investment (ROI) you can expect from an outdoor upgrade, especially if moving to a new home is in your foreseeable future. In general, a well-landscaped yard and other appealing outdoor spaces can add significant resale value to your home. The specific ROI of your project depends on what the feature is as well as market conditions and homebuyer trends when you go to sell.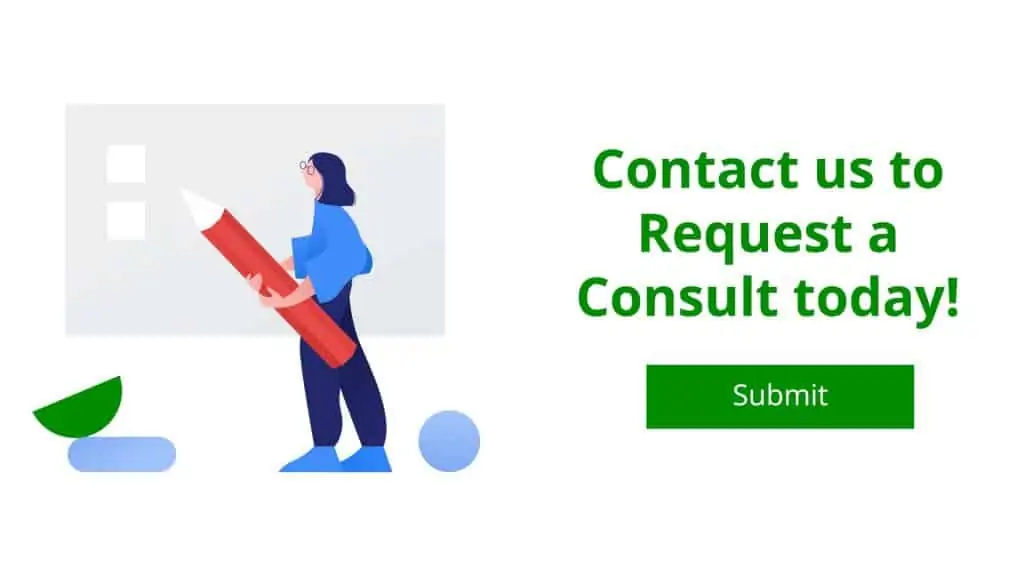 To help you get started with your exterior renovation this spring, here are a few popular ways to enhance your property in Northern Illinois:
1. Create an Outdoor Kitchen
To enhance the function of your backyard as well as its appearance, you can build an entire outdoor kitchen for cooking up a meal on a warm summer night. Outdoor kitchens come in various shapes and sizes. You can keep it simple with a small refrigerator, grill, sink and counter space or go for a more elaborate and high-end design that includes a full stovetop, pizza oven, slow roaster, wine and beverage chillers, or any other unique appliances that appeal to you. Make sure your outdoor kitchen has adequate electrical outlets and access to running water. Also, utilize materials and appliances that are durable and weather-resistant.
2. Add a Fireplace or Fire Pit
Is there anything more relaxing than gathering around a warm blaze with your friends and family on a quiet summer night—or even during the winter? Fire pits are a classic mainstay of outdoor living spaces and fairly easy to construct. However, the latest trend in outdoor design has a more artistic slant, as homeowners are choosing traditional fireplace structures for a luxurious and sophisticated environment. If you go this route, you'll want to add a nice seating area to complement your upscale fire feature.
3. Deck it Out
Building a deck on your property in Northern Illinois, whether it's made of wood or a composite material, has an estimated ROI of about 65%. That's because decks, along with porches and verandas, serve as a physical extension of your residential living space, give your family room to spread out and enjoy a wider range of activities. Having a deck can also make it easier for you to host parties, family reunions and other get-togethers, especially if you include a dining space and comfortable seating. Other features to add to your deck include planters, ambient lighting and a built-in fire pit or hot tub if you want to get extra fancy.
4. Bring the Inside Out
When remodeling your home, why choose between an interior or exterior remodel? You can create a balanced inside-outside space such as an outdoor living room or lounge that is covered and protected from the elements. There is plenty of latitude when designing an outdoor living room or lounge, but ultimately, it will mimic an indoor living space by encompassing plush sofas and chairs, side tables, ambient lighting and other decorative elements. You can also add a hanging daybed, mesh hammock or outdoor bar for a lounge-like atmosphere.
5. Cultivate a Garden
A small garden serves both a practical and aesthetic purpose. Whether planted with flowers, produce and herbs, or a combination of all three, your garden can provide nutrition to your family and a health-giving hobby while also adding visual interest to your backyard. It's all about positioning your garden in the right spot and creating the space with both design appeal and function in mind. For sustainability's sake, opt for at least some native plants that serve local pollinators and are suitable for the Northern Illinois climate.
6. Add a Touch of Entertainment
There are also several unique outdoor features you can consider based on your family's personal interests and hobbies. A few popular elements include a putting green or bocce ball court; a huge chess set; a basketball hoop; a swing bench or hanging bed; a playset; or small skate park. The idea is to make your backyard more entertaining and fun, which adds value to your home and enhances your quality of life.
7. Install a Water Feature
Fountains and other water features are making a comeback when it comes to residential remodels. Having a source of water in your backyard, whether it's a small pond or sophisticated display, makes your space feel more vibrant and alive. Set up a hammock beside your fountain and enjoy the noise of flowing water while you're relaxing, or create a habitat for fish and other aquatic animals. Lighting and water features also go hand-in-hand when you're designing and building a stunning outdoor living space.
Augmenting Outdoor Living at Your DeKalb County Home
Enhancing your backyard or adding a new exterior feature to your property in Northern Illinois is an effective way to provide fun and enjoyment for your family while also enhancing the value of your real estate. This spring, you may be thinking about renovating an existing outdoor space or building an entirely new one. Either way, our team at Ken Spears Construction can help. We are equipped to handle a variety of exterior renovations, from installing new windows and replacing your siding to building attractive and functional spaces that will benefit your family for years to come.