Remodeling your Sycamore kitchen is a big project, and several details accompany a redesign. One of the most significant components in an Illinois kitchen remodel is cabinetry. There are several styles, colors, and ideas to choose from that can certainly be overwhelming. Take a look at these 8 cabinet ideas and get a feel for your kitchen style.
Open Shelves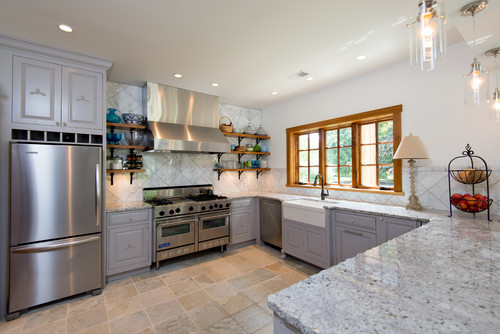 Open cabinetry is a good option if you like a minimalistic look to your kitchen. Incorporate some unique pieces and show off your gorgeous dishware to match your style. Let the shelves blend in by painting them the same color as the walls or let them make their own statement by choosing another material such as wood or stainless steel. Your Guide to Designing the Ideal Kitchen- Free Download
Glass Door Cabinets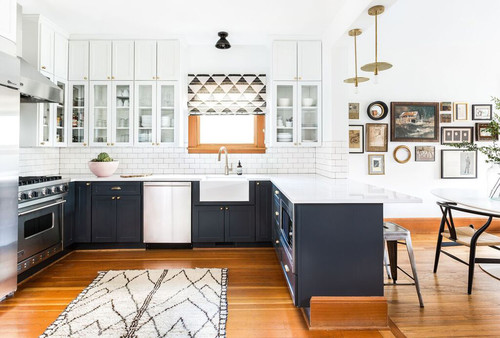 Similar to open shelving, glass door cabinets allow you to show off select items from your collection and add a sense of elegance to a kitchen. If you're worried about your guests seeing inside your messy cupboards, use an opaque glass or a glass with a pattern to camouflage the contents.
Colored Cabinets
Colored cabinets can add a pop of color to a kitchen that needs a bit of brightening. Sure white cabinets would do the trick, but what's the fun in that? Whether it's a bright contrasting kitchen island or a pastel blue throughout, unique kitchen cabinets will have you excited to walk into the room.
Classic White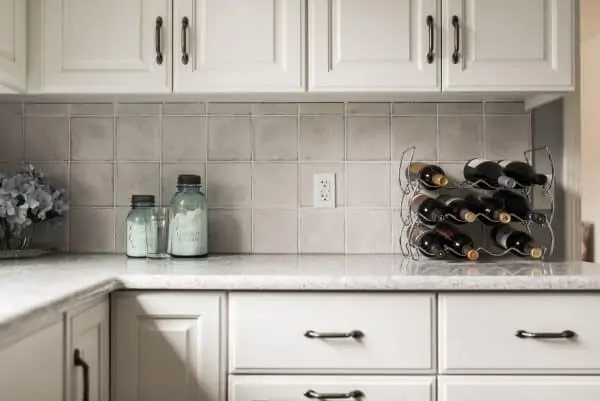 There's a good reason why white kitchens are the top trend. White kitchen cabinets are classic and look great with just about any style. The clean lines and edges give your kitchen a modern touch and fresh feel. White cabinets are great for small kitchens as they can give the illusion of a larger space.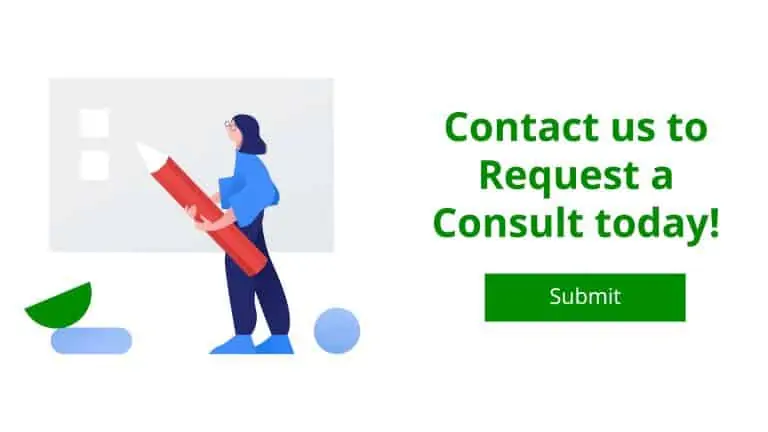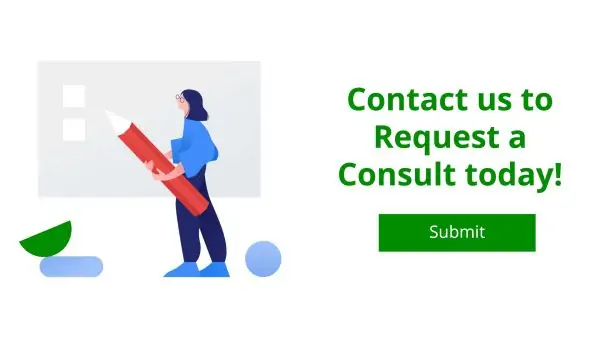 Distressed Cabinets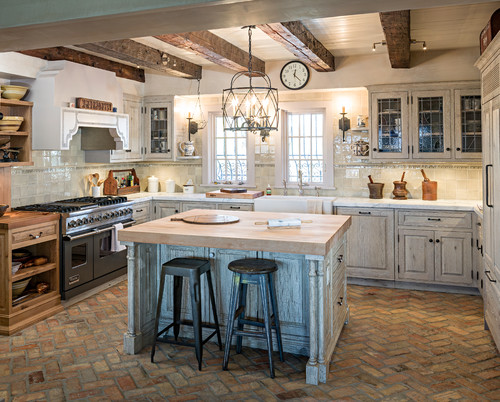 If you're looking for a rustic or farmhouse kitchen, these distressed cabinets are a perfect choice! Add in some exposed beams and a farmhouse sink, and you'll be ready to cook like the Pioneer Woman. This technique can also give your cabinets a more custom feel.
Colorful insides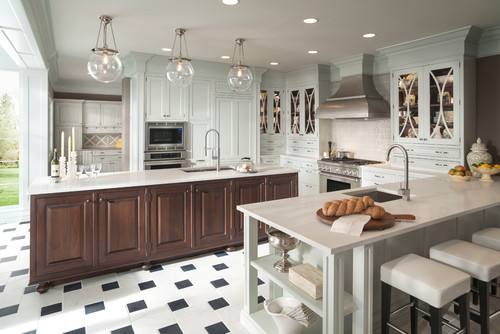 Painting the inside of your cabinets can also add great contrast to a newly remodeled kitchen and bring in colors from other areas of your home or kitchen. This cabinet idea works well in conjunction with glass cabinets but can also add a nice detail to any style of cabinet.
Mirrored Front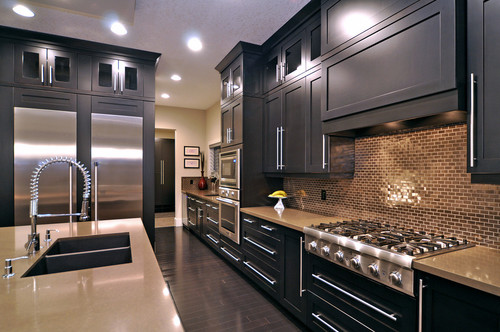 If you have a smaller kitchen, mirrored cabinets add a sense of extra space to your kitchen. As a bonus, they are functional and would look great in any style of kitchen. Mirrored kitchen cabinets also give a glass cabinet feel without showing the inside of your cupboard.
Matte Black
While white cabinets may be the trend for kitchen remodels, think about switching to the dark side. These matte black kitchen cabinets are sleek and give your kitchen an industrial ambiance. Pair the dark-faced cabinets with stainless steel appliances to stick with the industrial theme. If you're still not sure which cabinets you like best, give us a call. We can help you with kitchen layout, design, construction, and more!