Backyard decks provide an excellent space for entertaining. They are a wonderful place to enjoy your family and offer a high return on investment when looking to sell your home. Replacing or renovating your deck can improve safety, aesthetics, and your overall enjoyment of your backyard.
One Sycamore family discovered this when the professionals at Ken Spears Construction transformed their outdoor living space. Call the pros for an update to your existing deck when it has become worn and needs updating.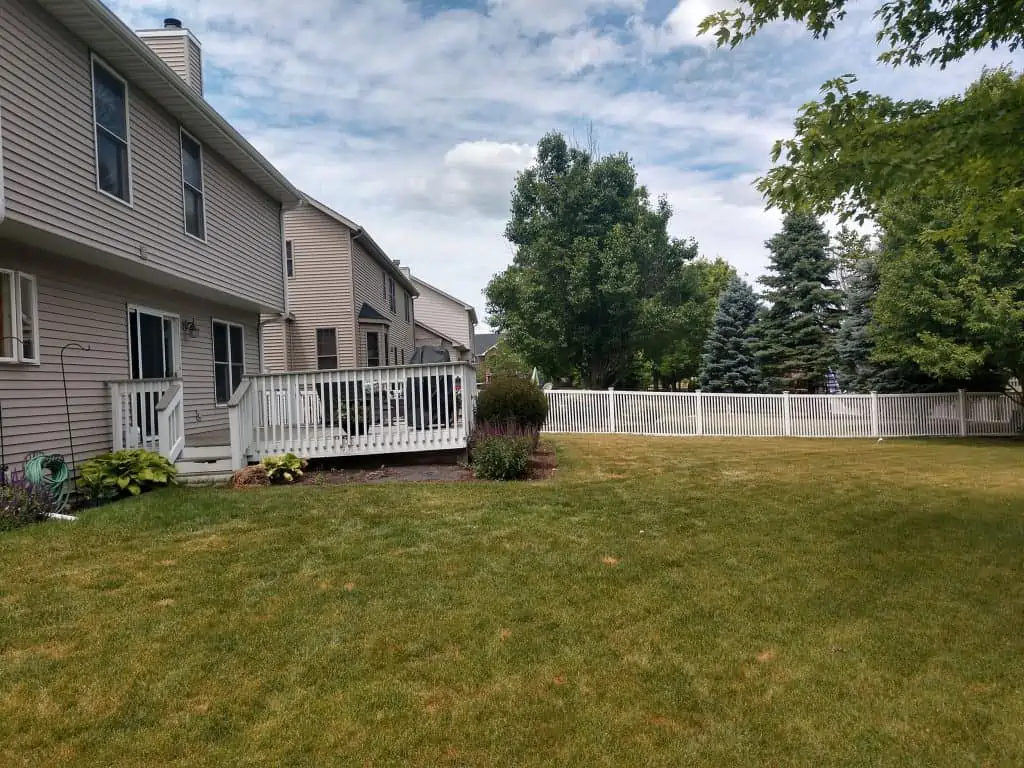 Project Overview
Our team aimed not only to replace the homeowners deteriorating deck but improve the design for better enjoyment and space for friends and family to gather. The family wanted shading to be able to enjoy the space comfortably. They also wanted to add a hot tub. The Ken Spears Construction team updated their backyard with a solid, beautiful, and welcoming deck they can enjoy for many years.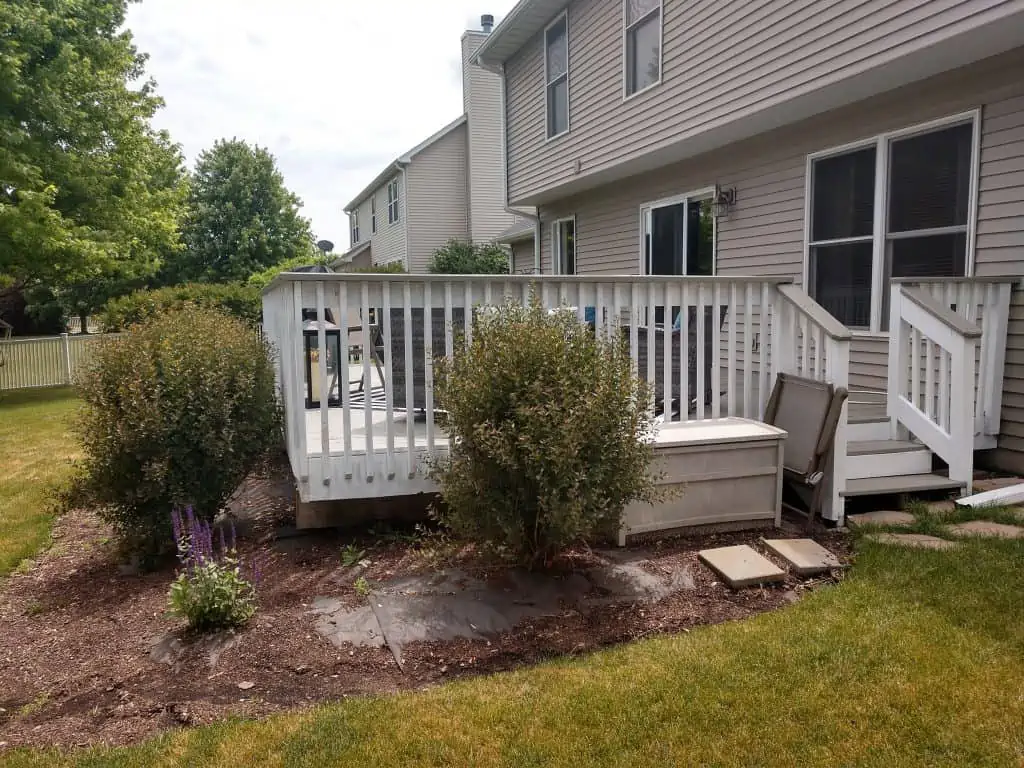 Challenges for the Homeowner
Remove the existing deteriorating deck
Build a more modern deck
Provide shading for comfort, but allow natural light in
Make the space larger with ample space for seating and moving around when entertaining
Installed ceiling fan
Design Elements Involved in The Deck Removal and Construction
Stamped Concrete
Installed Patio Cover with Skylights
Cedar and Pine Framing
Added Outdoor Ceiling Fan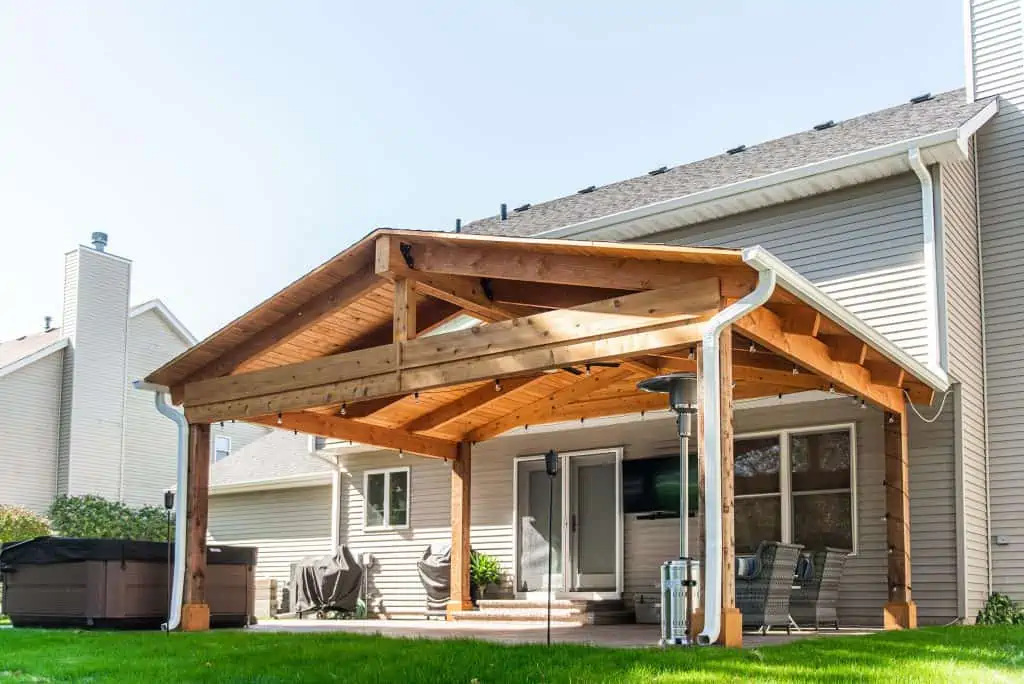 The Ken Spears Construction Solution
As with each client, we met with the family in their Sycamore home for an in-person consultation. We discussed how they use the space and what they envision for the perfect outdoor oasis. Once we developed a plan, we began our proven home remodeling process that we've been using since the beginning to deliver the space of their dreams.
Our team of professionals went to work removing the existing exterior decking. Our clients decided against a deck and instead chose a large patio with a cover. We worked to incorporate the modern design with the home's existing style. We poured a large stamped concrete pad, the perfect choice for a home patio due to its affordability and durability. Next, we used cedar and pine to frame the space and installed a 16′ X 20′ patio cover with skylights to offer shade but allow natural light. This Sycamore family started with an outdated, out-of-shape deck that provided no shade on sunny days. Ken Spears Construction invigorated the space, made it more spacious, and enabled them to gather with family and friends with shading and just enough natural light. Our clients were pleased as we found out during our final walk through and presentation of their two-year general warranty.
We are available to do the same for your space! When ready to upgrade your outdoor space, call on us to create an at-home retreat. We are also experts in various interior remodeling projects, including kitchen and bathroom remodeling.
We've served the DeKalb area and surrounding communities for over four decades. Please browse our remodeling portfolio for inspiration. Also, check out our remodeling blog for tips and advice. Then schedule your consultation today!