The kitchen is the centerpiece of the home. It's where the family congregates before starting their day and where they gather for dinner at the end of the day. So much happens in the space that it is vital that it offers the right amount of space and storage and is aesthetically pleasing.
Ken Spears Construction answered the call when a Waterman Il family wanted to update and improve the look and functionality of the kitchen in their charming ranch house. Together, we can take your dreams and plans and create the kitchen of your dreams.
Project Overview
Our clients in Waterman, Il were unhappy with the amount of counter space in their kitchen. They needed space for meal preparation and countertop appliances. The family enjoys cooking and needs room to spread out and create tasty dishes. Another goal was improved functionality and efficiency. The family has enjoyed the memories they have made in the kitchen, but it has now become outdated. It was essential to update the look of the room. The team of professionals at Ken Spears Construction provided the homeowners with a more spacious and functional kitchen that is also stunning.
Design Elements Incorporated Into the Kitchen Remodel include:
Expansion of the kitchen area
Installation of pantry
Addition of butcher block countertop cabinet on rollers
Installation of contrasting cabinets
Added Quartz Countertops
Challenges for the Homeowner
Create a workspace that is functional with durable material
A new traditional look
A less busy and more uniform design
Provide additional storage for groceries, appliances, dishware, and more
Add more countertop space to allow for countertop appliances and workspace
Update flooring and hardware to update the look of the kitchen
Images
Before

After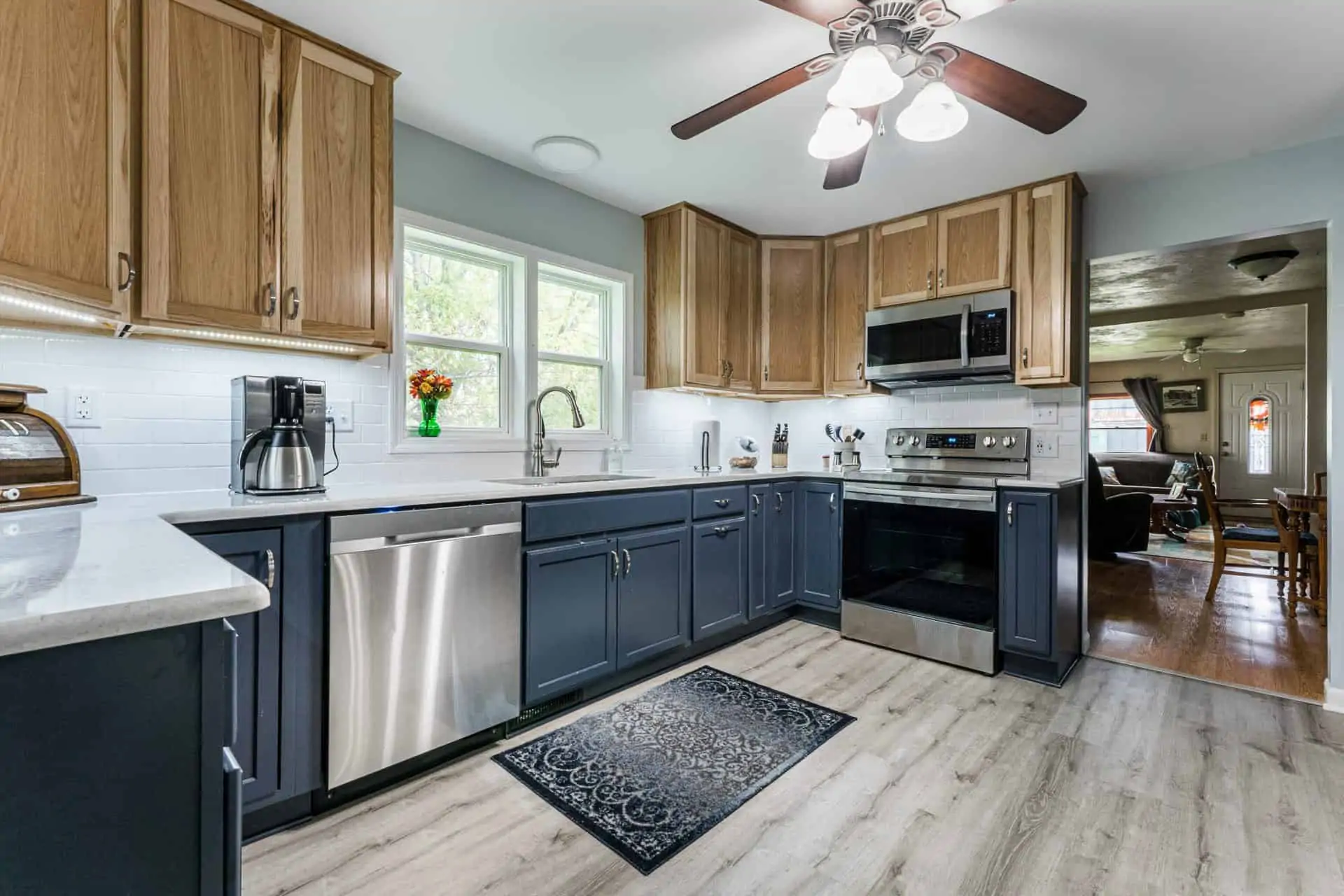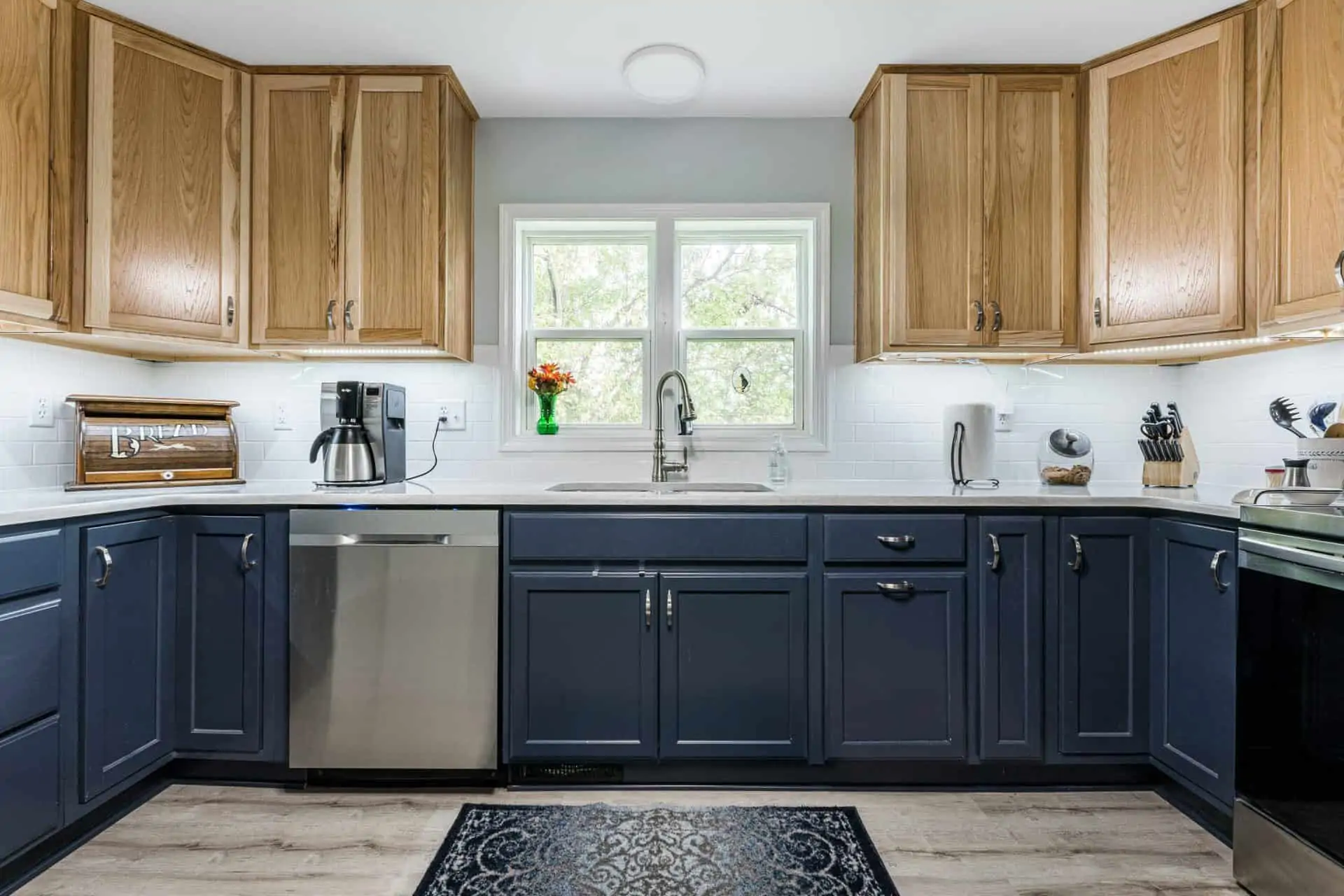 How Was the Problem Solved?
Our pros started the project by moving a load-bearing wall by 2 feet by installing a beam in the attic. The extra room provided the space for a larger refrigerator and additional storage with the pantry cabinet. We increased the storage space and added more charm with beautiful blue lower cabinets and hickory upper cabinets.
The family wanted a durable workspace, so we added a cabinet on rollers with a butcher block countertop that can be used anywhere in the kitchen and tucked between the pantry and refrigerator. The rolling cabinet also provides space behind its doors and drawers for additional storage space.
Our team used nearly indestructible quartz countertops for the rest of the kitchen. The flooring and hardware were updated to modernize the look. A sink with a sprayer faucet gave the family more functionality at the sink.
These Waterman, Il homeowners started with an outdated and choppy look in their kitchen that lacked adequate countertop or storage space. Ken Spears Construction transformed the room with a kitchen remodel that improved their satisfaction with the look and increased functionality.
We look forward to discussing your needs. Contact us today! The kitchen of your dreams is just one call or click away.