When it comes to home remodeling, the interior understandably gets a lot of attention. After all, who doesn't want to make the inside of their house as comfortable and inviting as possible?
However, you can't underestimate the value of caring for and improving the exterior as well. These types of projects have the potential to enhance the energy efficiency, longevity, and performance of your home, not to mention increasing its overall curb appeal.
What are Exterior Renovation Ideas for 2021?
If you are looking to update the exterior of your home in Kane County this year, there are several projects to choose from. The first step is deciding what you hope to accomplish. For example, does your house need a decorative facelift or a change in style? Do you want to add new features that augment your property? Are you repairing and sprucing up your home's exterior with the intention to sell in the coming future?

Identifying your goals as a homeowner can help you narrow down which projects are most suitable. You also may gather inspiration by exploring what exterior home trends are the most popular for 2021. Here are a few ideas to help you get started: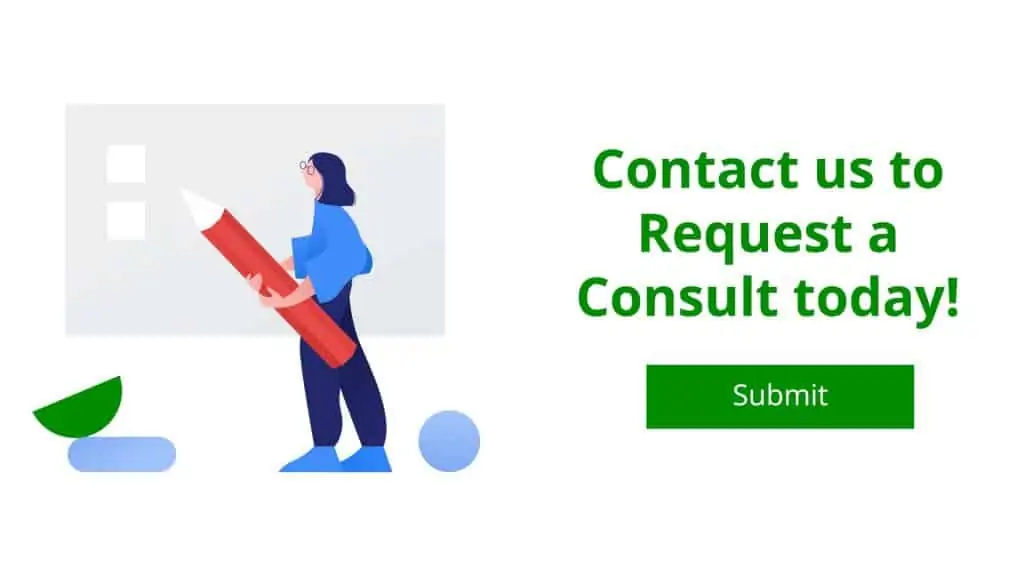 1. Installing New Siding
New siding has the potential to enhance your Kane County property in a few ways. Not only is it essential to the integrity of your home's structure, but it also increases the efficiency of your insulation, reduces deterioration, and increases your property value. You have your choice between many types of siding: vinyl, engineer (LP SmartSide), cedar, and brick and stone veneer. Another decision you have to make is whether to go with horizontal or vertical siding. Horizontal siding is more common in Northern Illinois and easier to install. However, vertical siding will give your house a more unique appearance and it's easier to clean.
2. Adding Extra Windows
People are increasingly driven to bright, airy interiors. One of the best ways to accomplish that inside atmosphere is by drawing in more natural light with the addition of a few exterior windows. They also give your home an elegant and nuanced appearance. With the addition of windows, you can have them blend with the property's original architectural style for a trendy yet classic look, or you can use this opportunity to incorporate a new exterior design aesthetic.
3. Using a Creamy White
Warmer, creamier whites are among the most popular exterior house colors for 2021. This includes soft gray-whites or creams with hints of blue. They juxtapose nicely with bold colors—such as black, burgundy or forest green—for your siding and trim and overall feel softer and more appealing than bright, pure white. Some homeowners are also embracing a full black and white elevation that is derived from the modern farmhouse trend. Pairing an off-white with wood is also a classically appealing look.
4. Building a Deck
First and foremost, adding a deck or porch to your property gives your family more usable space for numerous everyday activities, such as cooking, dining and socializing. Homeowners in Northern Illinois are increasingly drawn toward a greater balance of indoor-outdoor living. However, exterior features also embellish your home elevation with an interesting focal point. Deck, porches and patios come in a variety of shapes and sizes. You can work with your exterior home remodeler to develop an outdoor space that complements the acreage and topography of your property, along with your home's architectural style. If you already have a deck, spring is a good time to take care of any maintenance and repairs to prepare it for summer use.
5. Creating an Exterior Accent Wall
Another popular exterior home improvement project is to design an accent wall. The idea is to plus-up your house with a unique and eye-catching feature that doesn't drown out the rest of your home's façade. For an accent wall, don't be afraid to get adventurous with colors and textures. You'll often see accent walls used in conjunction with outdoor living spaces, such as an exterior living room, outdoor kitchen or extravagant deck. However, you may also want to put the accent wall in the front where it will create visual interest for guests and passersby.
6. Making Your Front Door a Focal Point
You can gussy up your front door to elevate your home's exterior in Kane County. While it was conventionally a bright or bold color that set apart the front door, the trend now is to incorporate a door that is architecturally interesting. That may include a combination of high-end materials, such as wood and steel, or utilize unique shapes and textures. A unique front door is an opportunity to transform your home's exterior and add a touch of personality that augments the rest of your surroundings. Another trend is to install a contrasting garage door that fulfills a practical purpose and doubles as a design element.
7. Incorporating Elemental Colors
Some other exterior home colors that are on the rise for 2021 are mountain sage, aged pewter, bronze, slate blue and timber bark. One thing these high-demand hues have in common is their natural vibe. They aren't necessarily earth tones, but they draw inspiration from the outdoors nonetheless. They are familiar and inviting—colors associated with natural elements. You can elevate the appearance of your Kane County home with a fresh coat of paint that feels grounded and inherently attractive.
Redesigning Your Home's Exterior in Northern Illinois
Your home's exterior is the first thing people see when they come to visit. It's the first thing you see when you return in the evening. It plays an integral role in the value of your property in Kane County, not to mention serving as a reflection of your lifestyle and priorities. If you want to improve your home with an exterior renovation project in 2021, our team at Ken Spears Construction has a variety of services to help. We bring to the table a long history of remodeling, deep knowledge of building science, and familiarity with different building products. Whether you want to add a deck, replace your windows, install new siding or tackle any other exterior improvement project, we can work with you to develop a plan that's as unique as your home itself.