A beautiful standalone soaking tub. A luxurious walk-in shower with spa-like features. A small gas stove or comfortable seating area. You may have big plans for your master bathroom in Northern Illinois. But what if your space isn't physically large enough to accommodate them all?
Functional, inviting master bathrooms are a highly desirable commodity, both for current and prospective homeowners. In order to create the master bath of your dreams, however, you may need to look into adding extra square footage—as well as effective ways to capitalize on your existing space. Remodeling can help you achieve both of these goals.
Remodeling Costs In Illinois [Free PDF]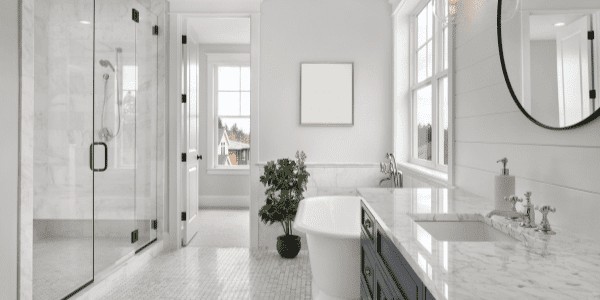 How Do You Expand a Master Bathroom?
Over the past few decades, homeowner tastes have changed. As a result, bathrooms are no longer considered mere utilitarian spaces but spots for achieving ultimate comfort and relaxation. If you live in an older home—or even just a compact starter home—your master bath may be lacking.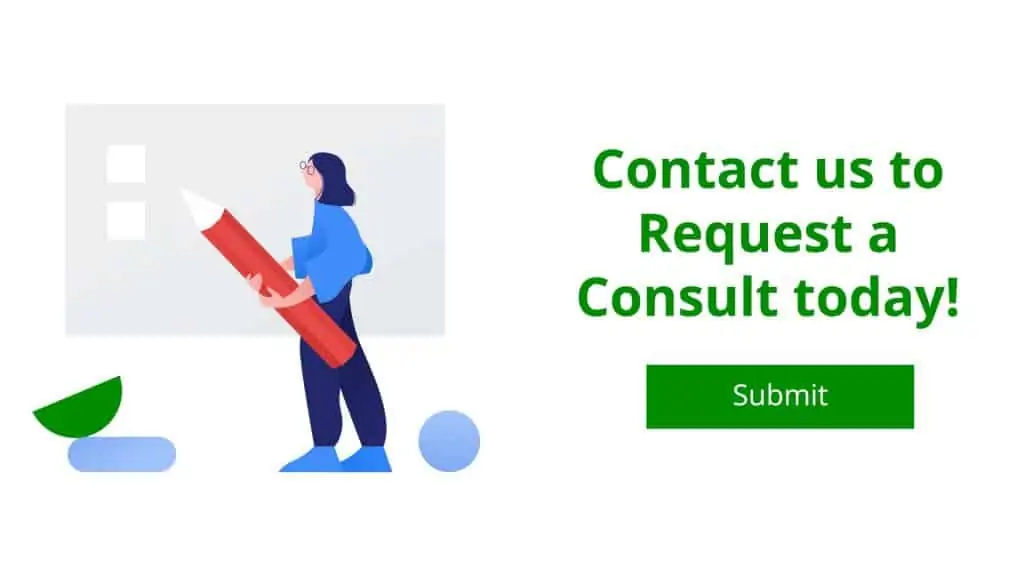 To rectify that problem, here are some options for adding more space to your master bathroom during your upcoming remodel in Northern Illinois:
1. Reconfiguring Your Master Suite
To create natural flow between your master bedroom and master bathroom, consider opening them up by removing the interior wall. This enables you to reconfigure all the available square footage to optimize both portions of your master suite. You can also relocate your major bathroom components—such as your shower, bathtub, vanity and toilet—to help improve function and flow and create space for new features.
2. Borrowing from Adjacent Areas
Another option for adding space to your master bathroom is to take over an adjacent closet, bedroom or hallway. With this solution, you gain the necessary square footage for a larger bathroom without disrupting your home's existing floor plan. You don't want to borrow a room or closet that you could potentially use or that provides critical storage for your family. However, there may be nearby nooks and crannies that are currently underutilized and would better serve your home by being incorporated into your master bathroom. You could also commandeer just a portion of a larger nearby space, like a guest bedroom or home office, while leaving the room with enough space for a desk or twin bed.
3. Bumping Out
If your property allows, you can also expand your master bath outward by building an addition or bumping out an exterior wall, which actually expands your home's footprint. Your ability to do so depends on the topography of your property and potential setback restrictions. You have to decide if it's worth using some of your exterior living space to enlarge your master bathroom. If you go this route, you'll need to check the foundation, add extra roofing and extend your plumbing and electrical systems. However, building an addition or even bumping out your existing bathroom expands your possibilities and gives you latitude to completely redesign the room.
How Much Do Bathroom Expansions Cost?
The cost to add space to your master bathroom in Northern Illinois depends on which method you employ: Combining and reconfiguring interior spaces or bumping outward. You also are likely to complete the work in the context of a more comprehensive remodeling project, which impacts your overall cost. In general, major bathroom remodels that involve changing layout and adding space cost about $75,000 to $145,000. You won't know your exact project price until you've developed design drawings and selected the features, fixtures and finishes for your master bath expansion or remodel.
Tips for Maximizing Space in Your Master Bathroom
Beyond physically expanding your master bathroom, there are also ways to maximize use of the existing space or tricks to make it appear larger. Here are a few ideas to incorporate into your remodeling project:
1. Install a Frameless Shower
Using a glass enclosure for your shower instead of shower curtains will make your master bath appear more open and spacious, while also highlighting your beautiful tilework. Frameless glass shower doors are especially popular for a clean, modern look.
2. Use Pale Colors
White, cream, greige and other soft, neutral colors can trick the eye into believing a space is larger than it is. You'll have the best luck with this illusion if you select a monochromatic color scheme for your bathroom design. While that may sound boring, keep in mind you can choose different hues of one color to add visual interest.
3. Lighting Up Tight Spaces
Lighting is crucial for creating the right atmosphere in your master bathroom. If you have poorly lit corners or parts of the bathroom are casting shadows, the room will seem smaller and less inviting. Install brighter lights or more fixtures throughout the bathroom to ensure the entire space is well-lit. You also can pull in more natural light by adding an extra window or a skylight during your master bathroom expansion.
4. Opt for Open Shelving
Instead of clunky medicine cabinets or other fixtures on your upper walls, install open shelves as part of your storage solution. You can hang shelves from the wall or create a corner storage case without doors and use these fixtures for towels, toiletries and decorative items. While this technique can augment the open, airy atmosphere in your bathroom, you want to be careful not to pack the shelves full or let them get cluttered.
5. Select Reflective Materials
Mirrors are one of the best ways to reflect light and visually "add" space to your master bathroom, but you have to think carefully about the subject that will be reflected. Ideally, mirrors should capture light and scenery from a window or face the opening to your room. You also can incorporate certain materials like glass tiles and shiny white stone that capture light and add visual interest.
Expanding Your Master Bathroom in Northern Illinois
A grand master bathroom may sound like a luxury, but it's a space you will utilize every day for some of your most basic and intimate tasks. It's a worthwhile investment to make this space as comforting, convenient and welcoming as possible. Plus, it adds long-term value to your home. If you're looking to add more space to your master bathroom in Northern Illinois, our team at Ken Spears Construction can help you assess your options and develop a plan that fits your home, your budget and your personal lifestyle.